Conan Dalton, founder, coder in chief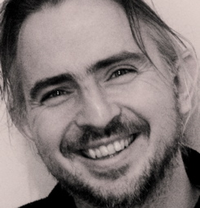 Scolana was designed and developed for Living School when my son started his education at this school. The school team was overwhelmed by the number of parents looking for the best for their child. Administrative tasks limited the time available for creativity and imagination in pedagogy.
As a developer, I proposed to create a website to simplify registration management. A site to increase productivity and at the same time reduce the workload. It quickly became clear that the solution would have to be generalized – in 2011 many schools were still managing their registrations by paper – a long, cumbersome, and error-prone process – even though, in 2011, we are supposed to be in the future !!!
I left my job (in a banking institution) to focus exclusively on the development of this product. Personally, I was looking for an activity aligned with my moral values, but nevertheless remunerative: the "right profession" according to the Buddhists. Scolana represents this activity for me. Schools that manage to devote more time and energy to each child, thanks to Scolana, are the sources of my energy and motivation.